Website Design, Development, Coding & Integration
Looking for a stunning website that tells your unique story? Look no further than Creature Works! Our expert team creates responsive, beautiful websites that function perfectly across all devices and browsers. From hand-coded sites to WordPress, microsites, and blogs, we offer a comprehensive suite of services to meet all your web development needs. Expect close collaboration, excellent results, ongoing support, and training to ensure your website's success. Our goal is to provide you with a seamless experience, from the initial planning stages to the final launch of your website, and to deliver a product that meets and exceeds your expectations. Contact us today and let's craft a website you and your customers will be proud of! 
5 Key Stages to Developing an Exceptional Website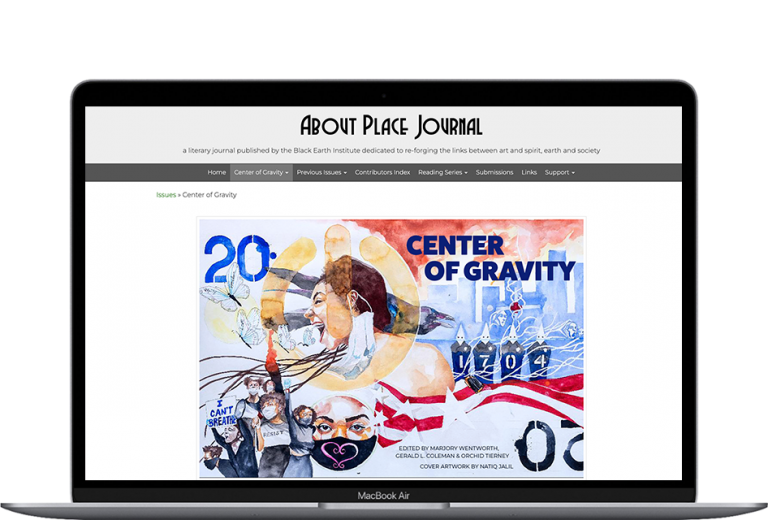 We are thrilled to tell you about a great initiative close to our hearts. Creature Works is proud to be involved in designing and managing the website for About Place Journal, a semi-annual online literary journal published by the Black Earth Institute.
Comprehensive Web Design and Development
From start to finish, we skillfully blend creativity and technology to craft captivating websites tailored to your needs. So let's work together on your digital project and help your brand make a genuine connection and lasting impression with your audience.
Website Design & Development
Website design/redesign
Website updating & maintenance
WordPress
E-commerce 

Hand-coded websites

SEO services
UX/UI design
Wireframing
Flow charting

Microsites and blogs

Online press rooms

Domain registration

DNS management
Website Graphics & Digital Media Content
Art direction
Creative direction
Content creation
Slider, banner graphics
Animated graphics
Infographics
Photo retouching
Blog graphics
Photo sizing
Icons
Blog post entries
Editing & proofing
Social media campaigns
Social media content & graphics
Coding & Custom Integration
PHP 
JavaScript & JQuery
HTML5, CSS3
MySQL, JSON, XML
Unity3D

Custom WordPress plugins

E-commerce

Databases

HTML emails

Bootstrap

Graphic interfaces

Interactive systems

Google Maps

Google Analytics