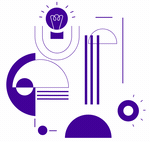 Design's super power is captivating its audience while bringing clarity to complexity
Discover the ways we've helped our clients shine!
We develop professional collateral and communication materials across multiple technologies. By combining traditional and new media outlets, we get your message and brand to your audience with the best possible user experience. Digital branding across the web has become a key driver to success. Creature Works can help you capitalize on new and emerging technologies through a strategy that incorporates online outreach with traditional forms of communication.
Identity & Corporate Literature
White Papers, Fact Sheets, Briefs, Rack Cards
Brochures, Newsletters, Books, Periodicals
Event Materials, Posters, Invitations
Packaging Design
Interactive PDFs
PowerPoint Decks
Signage, Banners, Backdrops
Tradeshow and Promotional Materials
Photography
Opt-in Email Marketing Campaigns
E-newsletters
Social Media Campaigns and Content Creation
Everyone who has been to or lives in Waconia loves Waconia! People who visit want to come back and bring their friends. Waconia's Chamber and Tourism Bureau engaged Creature Works to build a new website highlighting tourism and community events because today's explorer goes online to find out about a place before deciding when and where to visit.
The site needed to fully integrate with ChamberMaster, an API the Waconia Chamber uses to manage chamber business and members. The Chamber leaders also wanted the ability to control the site's content, so Creature Works developed a WordPress site and wrote WordPress plugins that would utilize ChamberMaster while also allowing a more robust focus on the stream of events and industries that mark the uniqueness of Waconia.
Creature Works also designs tourism and marketing collateral for the Chamber's tradeshows, community events and direct mail. We love working with the Chamber on the Waconia brand, imagery and marketing materials; it is a total joy!
River Valley Health Services
River Valley Health Services serves Carver and Scott Counties in Minnesota. The dedicated group of health and social welfare professionals offers a line of hope and irreplaceable services to the uninsured and the under-insured. Creature Works helps RVHS promote their events and services and tell their stories to the English- and Spanish-speaking communities.
Creature Works' branding and promotional marketing for the Carver County Fair combine original design with easy access to changing information that enhances the fair-goer's experience.
The Fair's custom-coded, data-driven website gives visitors easy access to daily Fair schedules and events.
In addition to the website, Creature Works handles many aspects of the Fair's branding, including print marketing, social media, ad creation and onsite banners, fair artwork and signage. The accompanying images showcase a variety of printed materials, including tickets, fair bucks, posters, mailers, and signage. You can find us at the Carver County Fair every year, helping with social media, updating the website and eating all the mini donuts we can handle.
Book and magazine cover design is the first thing a potential reader sees and can greatly influence their decision to purchase or read the publication. Redleaf Press, a publisher of books for early childhood teachers and caregivers, works with Creature Works to develop designs that make select publications convey a theme and tone and stand out on a bookshelf or online store.
Creature Works designed six panels for the Carver County Veterans Memorial and Registry. Each panel is polished black granite measuring 36 inches wide by 80 inches tall, etched with a unique design representing a specific military branch, plus a POW/MIA panel. Coldspring, a national leader in granite memorials, was contracted to construct the monument. 
Creature Works' challenge was to find and design high-resolution imagery for the panels. All equipment, emblems, uniforms, and background elements used in each panel needed to be correct and historically accurate for that honored military branch. We spent a good deal of time locating high-resolution imagery that met these criteria and then customized each panel through extensive Photoshop work.
Creature Works also designed the memorial imagery for the Grand Forks North Dakota Veterans Memorial.
View the Case Study for detailed images and a description of the design process.
From plane parts to dock hardware, many metal pieces rely on the foundry industry to cast the parts we need for daily life.
CaneKast, a company revolutionizing the foundry industry, has a unique business model. They are creating a network of manufacturing facilities that combine the excellent customer service that small businesses are known for with the cutting-edge technology that scale efficiencies provide. This approach allows them to deliver quality products on time, no matter where you are in the country.
CaneKast partnered with Creature Works to develop their family of brands and their online and offline marketing materials, websites, and SEO. Together, we created a strong brand identity for CaneKast and its associated companies.
Creature Works collaborated closely with the CaneKast team to create the CaneKast logo and website. In addition, we created foundry logos and websites for Ermak, Superior, and Cushman foundries. We also updated the RDS Dock Hardware and Patriot Foundry & Castings websites.
The partnership between CaneKast and Creature Works has helped promote CaneKast as a leader in the industry. Through CaneKast's excellent leadership, strong brand identity and online presence, CaneKast continues to establish itself as a reliable and trustworthy partner for businesses requiring high-quality casting services.
If you have a unique product you've always wanted to make (even if it is just a sketch on a napkin!) CaneKast is the place to get the job done. 
iPad Sales App for a Global Leader in Power Generation Systems
Creature Works, in association with The Electric Studio, created an iPad and Windows app for a global supplier of power generators. The app is used for sales and interactive presentations.
Take a look at a few video demonstrations of the app's key features. The app was used mainly as a sales tool and for promotional purposes at conventions. A Windows app version was also created to display interactive presentations on large touchscreen monitors.
Unity 3D Development and Programming: Dale Hughes (Creature Works)
Design, Direction, and Modeling: John Slater (The Electric Studio)
Studio Laguna are an awesome husband-and-wife team of photographers. Creature Works used its expertise in branding and design to create a cohesive visual identity for Studio Laguna, which included business cards, a leave-behind folder with swappable info sheets, and other print materials and signage. The goal was to create a consistent look and feel that would reflect their photography's top-notch quality and style.
In addition to print materials, Creature Works also designed and developed a WordPress website for Studio Laguna that showcases their portfolio of work and provides potential clients with easy access to their services. The website was designed with the user in mind, making it easy to navigate and showcasing Studio Laguna Photography's unique style and approach to photography.
We've had the pleasure of working with Carver County Parks to create seasonal postcards, direct mail and flyers that capture the diversity of Carver County Park's offerings.
One of the most fun aspects of these projects was the photography that Creature Works shot specifically for these marketing materials. Dale captured stunning imagery of the parks in all four seasons. Whether it's the vibrant colors of autumn at Baylor, the lush greenery of Minnewashta in the summer, or the serene winter wonderland at Waconia Regional Parks, every location has their chance to shine.
The photos were incorporated into postcards, brochures, and program guide. The result is a set of print materials that capture the essence of Carver County Parks. Not only do they look beautiful, but they also provide valuable information to visitors about the parks' amenities, trails, and events.
We highly recommend planning a visit to one of these gorgeous parks in the near future!
"A picture is worth a thousand words." And it's true – high-quality photos make all the difference when showcasing products, services, and experiences. We're passionate about capturing the essence of community, events, people and products through stunning photography and videography. 
A diverse image bank is essential to creating captivating websites and marketing campaigns that truly stand out. With our expertise and attention to detail, we know how to showcase your brand in the best light possible, ensuring that your marketing efforts are a resounding success. The right photos tell your story, capture your audience's attention, and help your business shine.
Photographing products for e-commerce websites requires careful attention to detail and a clear understanding of the product's features and benefits.
If you're not getting the look, feel or clarity you want, give Creature Works a call we can help.
Carver County Public Health
Creature Works assists Carver County Public Health in creating effective and engaging marketing materials. CCPH services utilize a wide range of visual and digital media, such as direct mail, social media, brochures, flyers, posters, event banners and promotional items.
Branding is a crucial aspect of any marketing strategy. Creature Works helps Carver County Public Health develop consistent and recognizable marketing materials that resonate with its various audiences while staying on brand.
Digital media is an important part of Creature Works' services; we create digital ads, infographics, and other content that effectively communicates Carver County Public Health's message and informs the public about important health issues.
Puppy's Breath Publishing
Puppy's Breath Publishing is a children's book publisher.  Creature Works designed the Puppy's Breath Publishing website and handled its book layout.
Laying out a children's book for print involves arranging the text, illustrations, and other elements to engage young readers and enhance their enjoyment of the story. The layout is carefully designed to ensure that the book is easy to read and that the illustrations complement the text. This process typically involves designing each page, adjusting the placement and size of the illustrations and text, and ensuring that the colors and fonts are consistent throughout the book. The layout is also optimized for printing, ensuring the pages are correctly aligned and have enough space for margins, gutters, and bleeds.
Call us – we'd love to give you
a hand on your next project!